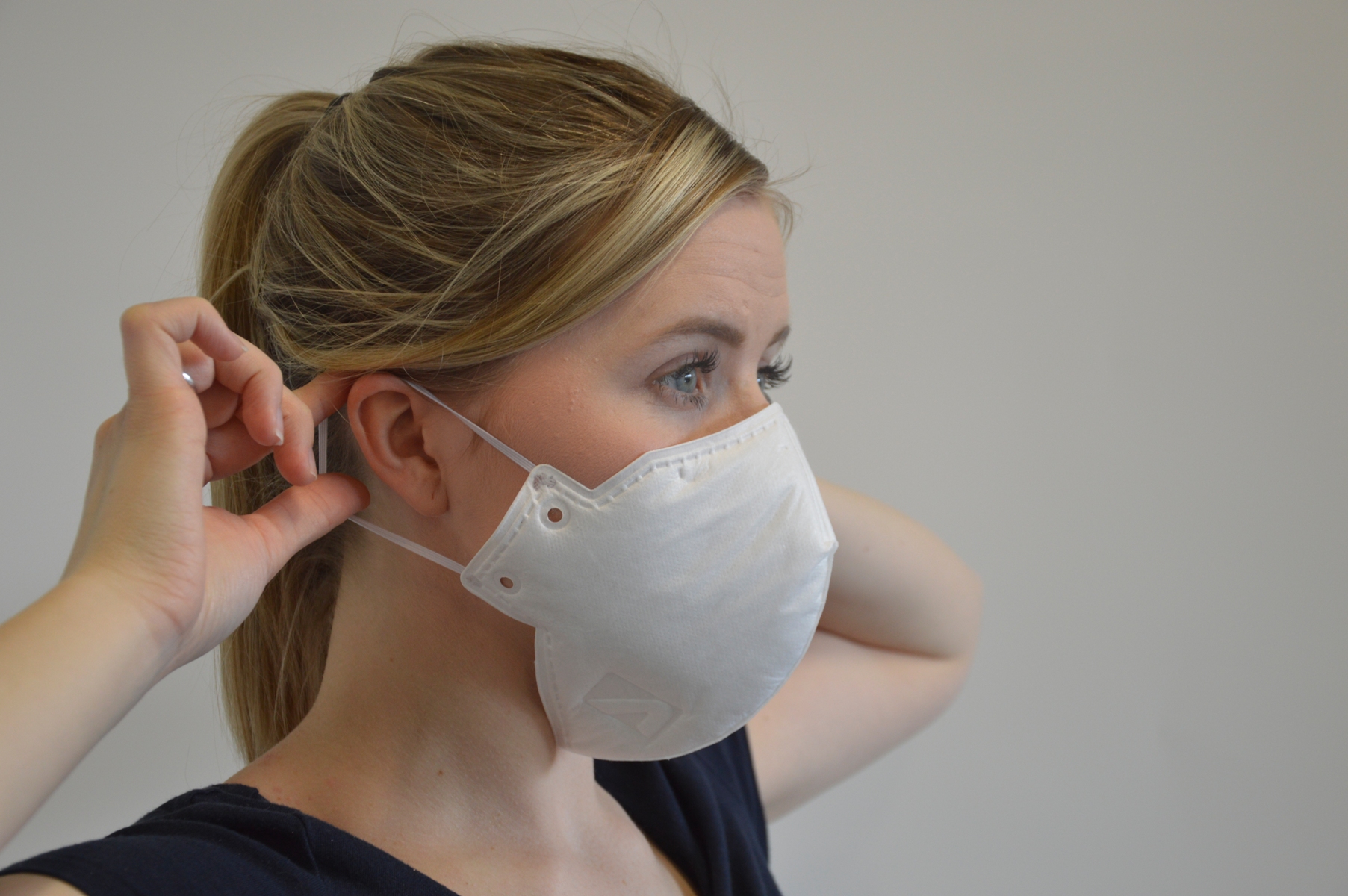 We are pleased announce that after extensive collaboration between our design engineers, R&D and manufacturing teams, production has started on a new line of personal protection equipment (PPE).
Like many of our partners in the automotive sector, we have not been able to operate as normal since the end of March due to the current CoVID-19 pandemic. It's not been easy. Instead, we've put our minds to see how we can best adapt and play our part in the current circumstances.
After an investment in new tooling, we are in position to start manufacturing safety face masks, made from our patented lightweight micro-fibre Neptune, which is manufactured at our Tamworth location. Each 5-gram mask is water repellent, washable and designed for maximum comfort.
An initial batch has already been sent to key workers in Warwickshire and we are confident we can produce up to 44,000 units a week in this initial phase of production.
Autins' new safety mask is currently classed as 'artisanal' but has been developed and manufactured to British Standard BS EN 14683 (classification pending) medical face mask.
Made from a mix of polyester and polypropylene and available in a universal size, our new masks come in pack of four and can be purchased directly from via our online selling platform here.
We are pleased that in these challenging times we can provide employment for our valued employees and a much-needed product that can assist in protection from coughs, sneezes, dust and pollen.
For further details see our medical page.
For commercial enquiries or volume orders, for more information get in contact at sales@autins.com.