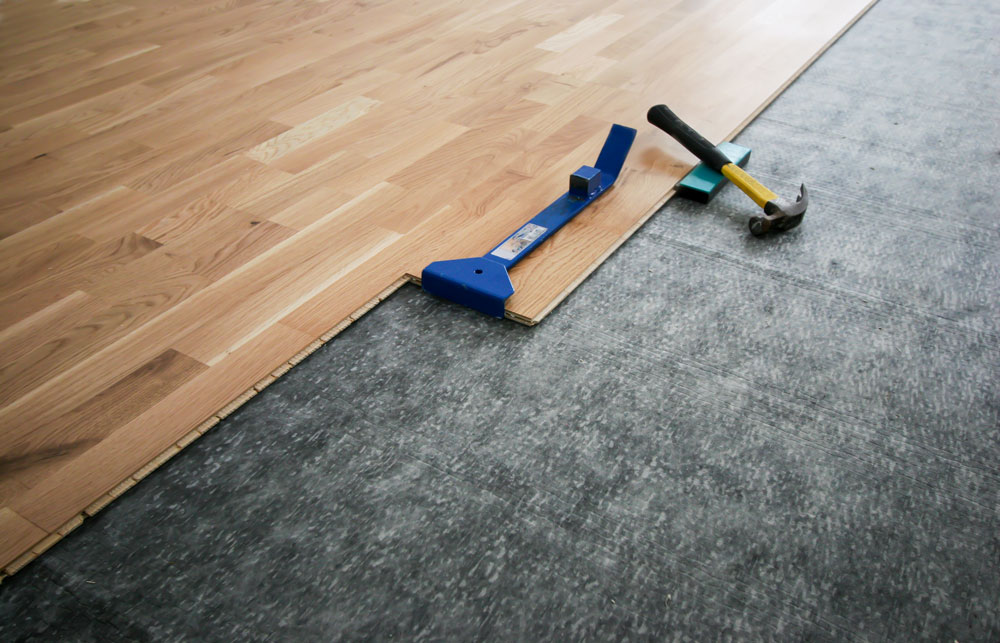 The DecibeX range of premium underlay products have been engineered and manufactured to reduce impact noise and improve acoustics in a range of modern flooring materials with poor sound characteristics, including laminates, parquet, vinyl and LVT flooring. It can also be used with more traditional hard wood flooring. Rooms become quiet –  and this helps generate quality of life!
As experts in the development of thermal and acoustic insulation materials, Autins is well equipped to manufacture premium underlay. Using state-of-the-art manufacturing and testing equipment, the DecibeX range is engineered at our Swedish and German locations and is currently distributed across Europe and in the UK.
Designed to absorb sound and reduce footfall noise level by around 18-22 dB, DecibeX underlay products are available in a variety of material compositions and thicknesses, offering varying levels of heat resistance and thermal conductivity. Products in the range have been awarded the highly valued German 'U Mark' standard and the French 'A+' standard which qualifies them for sale across the continent.
Already well established in Europe, DecibeX is an exciting new addition to the UK underlay market. All product information, including data sheets, test reports, labelled samples and band rolls with specific barcodes are available in English, German and Swedish. All products in the range have also been rigorously tested and certified through the German-accredited underlay testing company Deutsche Forschungsgemeinschaft (Textiles & Flooring Institute).