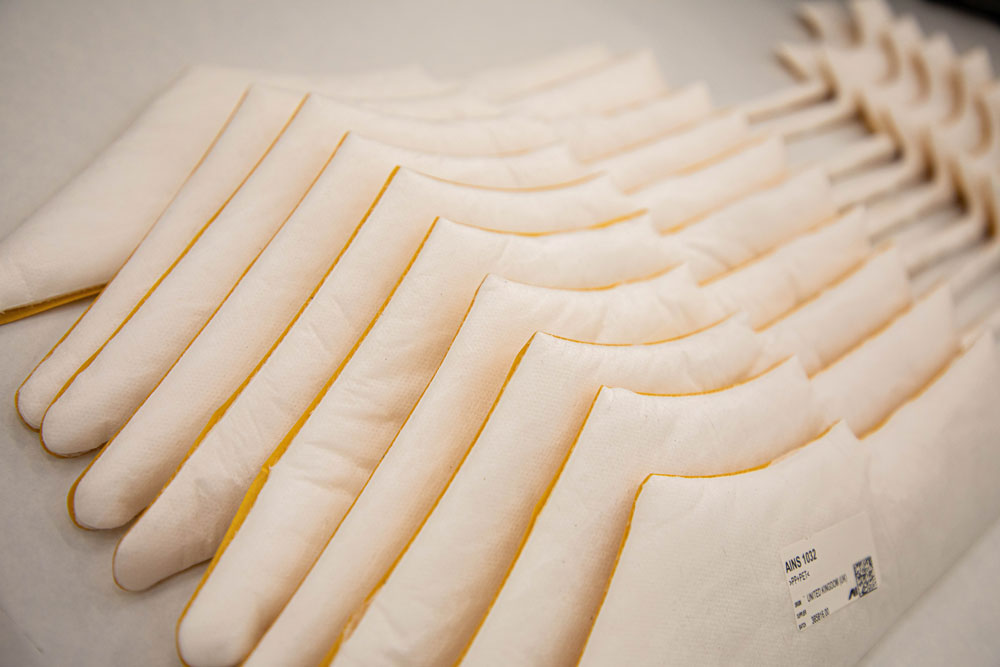 Neptune is a nonwoven, microfibre material which is suitable for a range of automotive applications where acoustic absorption is required. It is comprised of three structural layers bonded together with two adhesive layers to create a finished composite.
The microfibre web is a mixture of an engineered polyester fibre and melt-blown polypropylene. The engineered polyester fibres offer around a 33% increase in surface area compared with a similar diameter round fibre. This can improve sound absorption, fibre stiffness, resilience and can also offer a reduction in fibre weight.
The polypropylene content within the microfibre web is incorporated using melt blown production methods. Smaller than traditional microfibres, our process enables a greater number of fibres in a given volume of finished product. This leads to an increase in sound absorbing surfaces.
The finished composite has a smooth, aesthetic finish which is suitable for a range of automotive applications. Product advantages include: high sound absorption at a low weight, exceptional low frequency absorption, excellent compression and recovery plus multiple processing options. The product also has potential uses as thermal insulation.