Autins helps supply PPE to the NHS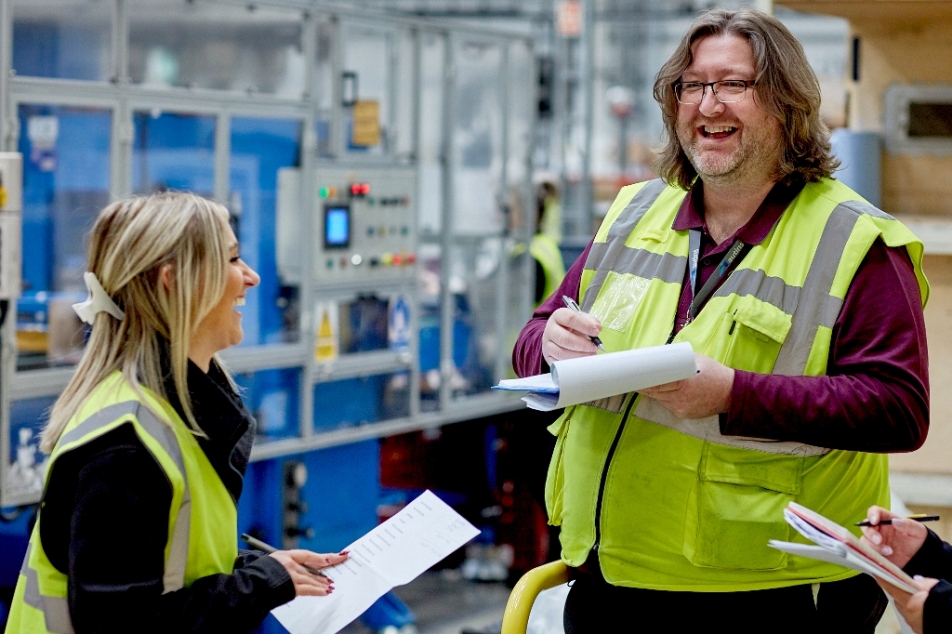 In May 2020, a leading West Midlands manufacturer, converter and supplier of polyurethane and polyethylene foam for use across a diverse range of markets, was successful in winning a major government contract supply the NHS with protective visors.
This comfortable, adjustable and re-usable PPE item features a replaceable, optically-clear anti-fog visor and a medically-approved, hypo-allergenic foam headpiece which is delivered in two pieces for self-assembly in seconds.
Whilst the organisation scaled-up its own in-house manufacturing capabilities, Autins was approached to assist in the production of the foam headpiece component using a type of open cell foam supplied to us by them.
As a specialist manufacturer, with a wealth of knowledge in the die cutting process within our Rugby facility, Autins was able to utilise existing equipment and trialled tools provided by this business within twenty four hours.
After successfully completing the initial trials we trained new personnel and scaled-up our production capacity to 600,000 within two weeks. We then relocated a machine from our sister site in Sweden to the UK to give us an overall capacity of 900,000 within three weeks – swiftly supporting this Midlands manufacturer in its contract fulfilment.
During this period, Autins was glad to share best practice and documentation with the business in order to support the swift expansion of its own manufacturing processes.
Autins' Group Sale Director Joshua Kimberling said: "Autins is pleased to have played its part in supplying PPE to the NHS by partnering with this innovative Midlands' manufacturer to help them make the volume of visors required whilst they developed their own capacity."