Designed to provide a better dialysis experience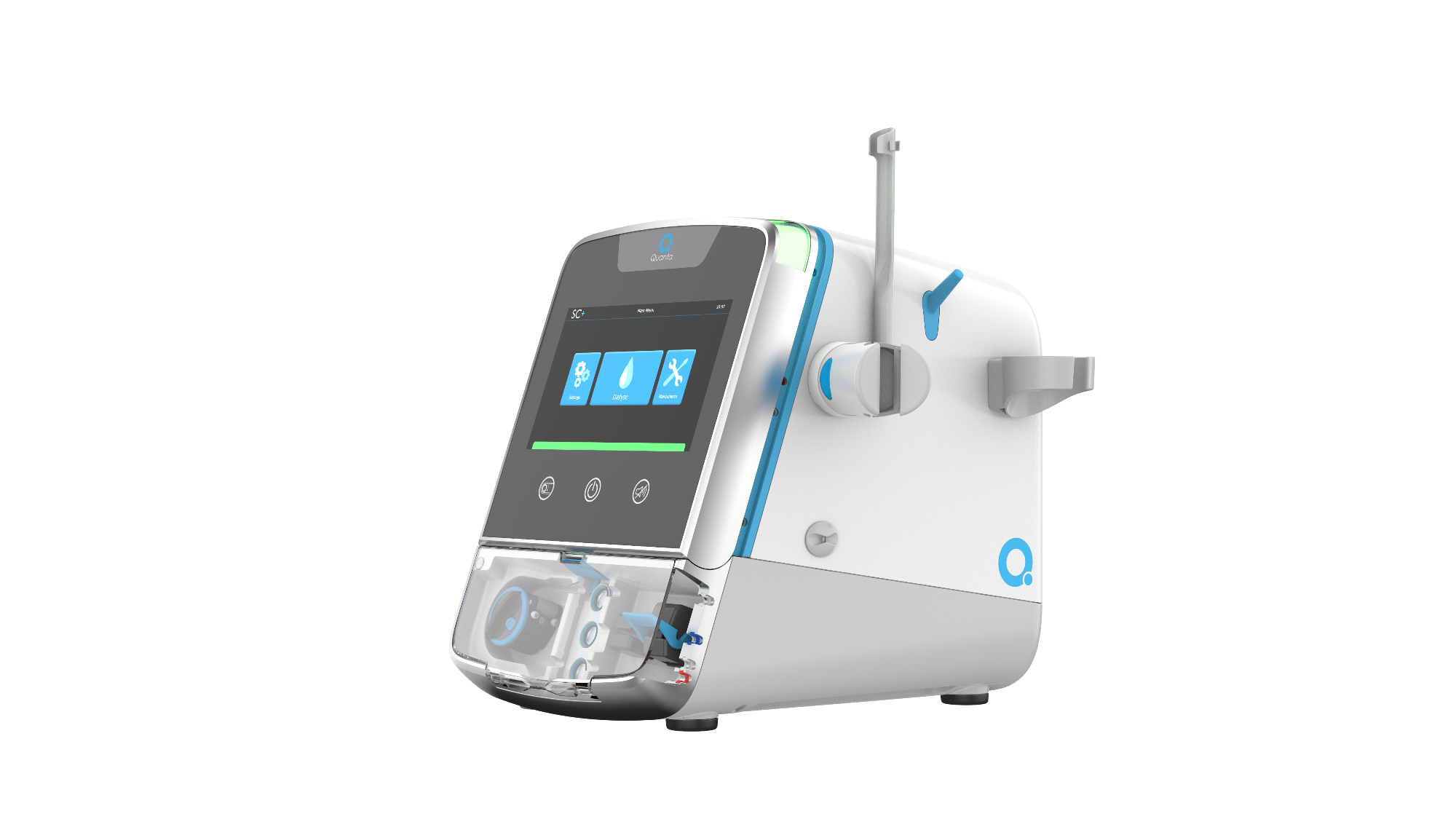 Quanta is a British medical technologies company that develops innovative dialysis products and services.
Its latest product is the SC+, a small, simple and versatile haemodialysis system designed to provide greater freedom and flexibility in the delivery of life-sustaining dialysis treatments.
This compact and portable unit makes dialysis therapy manageable for a broad range of users across a wide range of environments, from the intensive care unit to a patient's own home.
Dialysis therapy is generally performed at dialysis centres and usually carried out three days a week for several hours at a time. Individuals need to plan their lives around these sessions.
In early 2019, whilst the SC+ was still in development, Quanta's design engineer contacted Autins via our Technical Centre to see if we could provide a solution to reduce the noise created by its compressor pump.
Following an on-site fact-finding mission at Quanta's Warwickshire HQ from an Autins' acoustic engineer, back in our laboratories we undertook modelling and conducted a range of acoustic tests to devise a solution that would isolate and eliminate noise within the pump's labyrinth.
Using our extensive nonwovens applications knowledge Autins recommended a multilayer mass-spring product consisting of our noise-dampening material Neptune combined with a barrier layer.
This solution successfully passed trials on the prototype SC+ and was subsequently incorporated into the production of units in July 2019.
As a CE marked medical device, SC+ has been successfully piloted with the NHS, demonstrating clinical efficacy and performance compatible with traditional treatment regimens used in-centre.
Since March 2020, Quanta has been supporting the ongoing NHS Covid-19 response for emergency dialysis provision by supplying the SC+ haemodialysis system to select NHS Trusts in the UK.
It is evident that up to a third of all patients hospitalised with coronavirus will suffer from acute kidney failure and therefore require life-sustaining renal replacement therapy such as haemodialysis.
The introduction of the new SC+ device during the COVID-19 pandemic has had a significant impact in supporting critically ill patients developing kidney failure.
At a time when there is an unprecedented national shortage of dialysis machines and an increased need to treat more patients with renal problems associated with COVID-19, Quanta was able to provide SC+ devices with Autins' noise-dampening solutions within a matter of days.
You can find more information about Quanta here.